The 6 Best Cell Phone Cases For Blocking EMF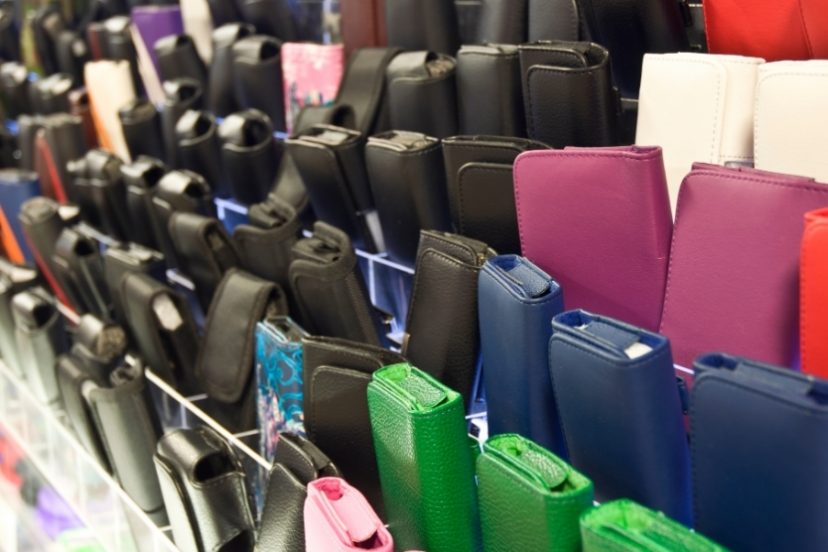 There may be a few people around who haven't heard about the many health conditions that have been associated with electromagnetic field (EMF) radiation.
The fact that you've made it to this page indicates that you aren't one of them.
And you're right to be concerned.
One of the most pervasive forms of EMF is the radiation emitted from cell phones. Nearly everyone carries one these days, so cell phone radiation is becoming a major public health concern.
Cell Phone Radiation and Why It's Harmful
Cell phone radiation is a form of electromagnetic field (EMF) radiation. It is especially hazardous to humans because it comes at us from all directions.
We are surrounded by cell phone towers and by cell phones being used nearly everywhere we go. We even carry them on our bodies.
In November 2018, the federal Department of Health and Human Services National Toxicology Program announced the results of a study that concluded that there was "clear evidence" that cell phone radiation (2G and 3G in the study) caused DNA damage and cancer in mice.
Cell phone radiation has also been associated with breast cancer, sperm damage and male infertility, and even gliomas, the deadliest of brain tumors.
What to Do About It
Turning your cell phone off at night is a great idea. If you're used to sleeping with it next to your pillow, get another alarm clock.
Keeping your phone 6 feet from you bed will also cut your EMF absorption significantly.
Of course, these measures will not protect you when you are actually using your phone. The best solution would be to not use a cell phone at all. But that's no longer feasible for most of us.
So, what does that mean for those of us who feel we can't live without our cell phones?
It means we need to protect ourselves.
The next best thing is to get an EMF-reducing cell phone case
How They Work
The most common type of EMF-shielding cell phone case is made of a fine mesh fabric that covers the screen side of your phone.
You speak and listen through this fabric, which acts as a barrier between your face and the radiation your phone emits. In well-made cases, this causes minimal to no reduction in sound quality.
The mesh also acts as a barrier for those who carry their phones in pockets or in holsters on their belts. For effective EMF reduction, be sure to keep the protective side closest to your body.
The other side has no EMF protection so the signal will come through and you can still use your phone.
What to Look For
There are a lot of trendy products out there that claim to offer EMF protection for cell phones and other electronics.
Unfortunately, the average user has no way to judge how effective they are.
Look for brands that show evidence on their web sites that their products have been independently lab tested.
EMF-Reducing Cell Phone Case Options
All of the cases listed below (with the exception of the RadiArmor phone sleeve) are wallet cases with credit card slots.
These cases also provide radiofrequency identification (RFID) protection, which prevents credit card hacking in public spaces.
All cases except the RadiArmor sleeve have kickstand functionality.
Although researchers are continuing to study the harmful effects of cell phone radiation, it's becoming increasingly clear that EMF protection makes sense. Reducing the harmful radiation from our cell phones is one of the most effective (and easy!) things we can do to
minimize the risks associated with EMF exposure.